Smart boiler room · cloud service
"Huantong" operation and maintenance management cloud service -- energy efficiency digital control system
Shaanxi Huantong Energy Technology Co., Ltd. provides users with turnkey engineering system services for product design, manufacturing, installation, commissioning, operation and maintenance. The operation, maintenance and management cloud service system of Huantong realizes the functions of operation data collection of boiler equipment, digital curve analysis of optimal energy-saving operation, data/video transmission, data storage, data analysis and statistics, alarm warning, short message push, report statistics and analysis, and Web display (including mobile terminal browsing).
Real-time monitoring - anytime, anywhere operation and maintenance services
1.Collect all or main parameters of on-site boiler in real time for real-time monitoring.Users and operation and maintenance service personnel can check the boiler operation status at any time.
2.Detect and judge the fault status in time,pop up the alarm window when there is a fault voice reminder,push the alarm information by SMS,and the system will automatically form the predicted value after long-term operation.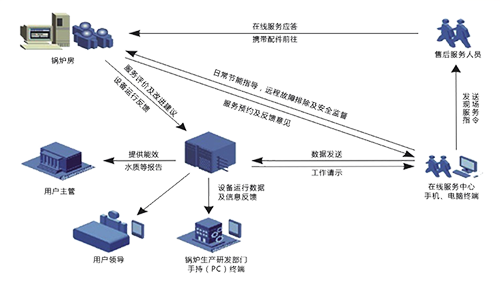 Video image -- video consultation thousands of miles away
Collect real-time video images on site to facilitate monitoring of boiler operation and make consultation on problems.
Mobile push -- instant message reminder
1.Push the alarm information by mobile phone in a timely manner,notify the maintenance personnel to handle the fault in a timely manner,and notify the company's after-sales engineers to pay attention to and guide the site.
2.With the function of mobile phone APP,the maintenance engineers of Huantong can understand the operation of boilers all over the country at any time and anywhere,so as to help users solve problems in a timely manner and make the boilers operate safely,economically and effectively.
"Huantong" -- boiler energy efficiency management expert
Optimal combustion state regulation
1.Save energy.Automatic control means such as flue gas oxygen content analysis are used to monitor and correct the burner online in a timely and accurate manner,so as to achieve the best combustion efficiency and directly achieve the goal of fuel saving.
2.Reduce heat loss.Save the power cost of ventilation and reduce the heat loss carried away by excessive air in the flue gas.Reduce environmental pollution.Reduce the emission of NOx,SO2 and other pollutants.
Water quality analysis system
The water quality detection data automatically given by the water quality analyzer reminds the control of water quality and timely sewage discharge.
Ambient temperature compensation system
According to the ambient temperature parameters collected outdoors, remind the boiler to adjust the operating parameters to achieve the purpose of energy saving.
"Huantong" operation and maintenance management cloud service -- system features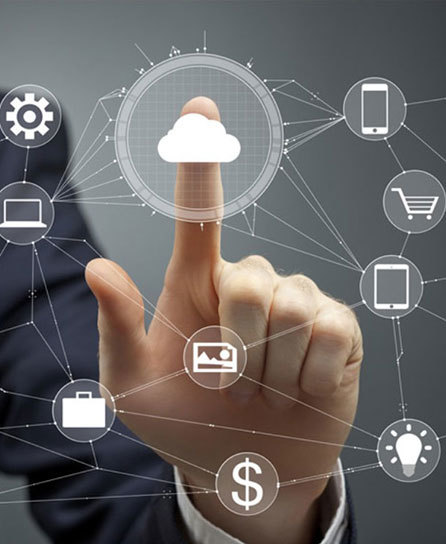 Clear and visual transmission of boiler operation data in Chinese

Users can view the boiler operation data and status anytime and anywhere.

Fault warning zero time difference

The device fault SMS push can react quickly and handle the fault no matter where it is.

Accessibility of operation management interaction

Users and our company can make visual motion on the boiler operation status or operation failure online.

Energy-saving operation tracking management

The energy-saving management module of the system provides boiler energy-saving operation curve and analysis.

Wide application environment

Users only need to provide wired or wireless network in the boiler room to realize the system.