How about the quality of biomass steam generator
This product has a high degree of automation, personalized design, and all procedures are concentrated on one control system, which is convenient for every operator. So, let's learn about the quality of biomass steam generator!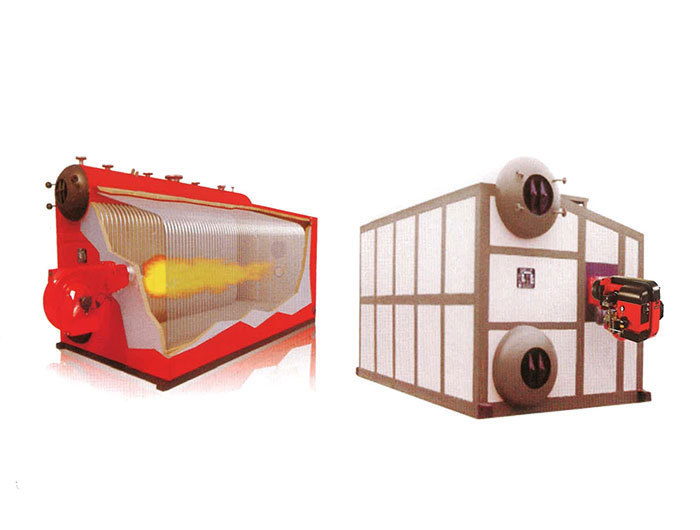 Biomass steam generation electric control system:
The operating system of the equipment is automatically controlled,and all operating states are visible on the LCD screen.You can observe the working state of the equipment,the water level of the equipment,the high and low state of the steam pressure,the operating state of the water pump,the fault alarm state,etc.on the display screen,so that you can grasp the operating state of the equipment at any time and use it more safely.
Biomass steam generation uses high-quality components:
All pipes and instruments are connected with stainless steel pipes or copper pipes,and the electrical appliances are well-known in China,which are safe and reliable in use and luxurious in configuration.
Multiple interlocking safety protection function:
Over-pressure protection for biomass steam,such as safety valve and pressure controller calibrated by the detection agency,to prevent explosion accidents caused by excessive pressure;At the same time,it has extremely low water level protection,and the water cut-off equipment automatically stops working.Prevent electric heating elements from being damaged or even burnt out due to dry burning of equipment.The leakage protector ensures the safety of operators and equipment.Even if the circuit is short-circuited or leaked due to improper operation of the equipment,the equipment will automatically cut off the circuit to protect the operators and control lines in time.
Extremely convenient to install and use:
The products have been strictly debugged before leaving the factory.Users only need to connect the power supply and water source and press the start button to enter the automatic operation state,without complicated installation.
Scientific design,beautiful appearance:
Adopt scientific cabinet design style,reasonable internal design structure and convenient maintenance.The equipment shell adopts CNC cutting and CNC folding one-time molding process,with fine workmanship;The surface of the shell is treated by high temperature plastic spraying,which is durable and beautiful.
Main characteristics of biomass steam generation:
1.Environmental protection
Wide scope of application,in line with environmental protection requirements;
2.Economy
Biomass steam generation uses new energy conservation and environmental protection technology,which can save about 30%of the cost per month.It uses efficient thermal insulation materials,which has extremely low heat loss and saves fuel costs;
3.Safety
It has water shortage,overpressure and over-temperature protection functions,safe and reliable;
4.Practicality
The equipment has simple structure,small floor area,convenient installation and maintenance,and long service life;
5.Convenience
Two control modes,automatic computer type and digital display type,can be selected at will,with simple operation,few faults and convenient use;
6.Adjustability
The load can be adjusted within the rated range as required;
Application fields of coal,oil,electric heating and gas steam generator:
Washing and ironing industry:dry cleaners,dryers,washing machines,dehydrators,ironing machines,irons and other equipment are used together
Packaging machinery industry:labeling machine and labeling machine are used together
Biochemical industry:fermentation tank,reaction kettle,sandwich pot,mixer,emulsifying machine and other equipment are used together
Food machinery industry:bean curd machine,steam box,sterilization tank,packaging machine,coating equipment,sealing machine and other equipment are used in other industries:(oil field,automobile)steam cleaning industry,(hotel,dormitory,school)steam or hot water supply,(bridge,railway)concrete maintenance,etc.
The above is about the quality of biomass steam generator.For more information,please feel free to contact us!
keyword: How about the quality of biomass steam generator